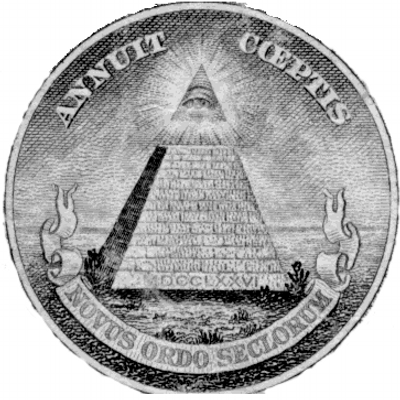 The Secret Society Twitter profile photo
Just so you can be more aware of the level of deception and trickery of the Illuminati (secret societies, etc) please take a look at this new Twitter account called 'The Secret Society'.
Now this account, the tagline of which is 'Truth in Society', is anything but truthful. It is a smokescreen designed to fool the masses into thinking secret societies are a good thing....houses of egalitarian wisdom. They send out their pearls of wisdom in much the same way as almost all the Twitter accounts set up using the word 'Illuminati'. Their aim is typical of the Illuminati....to present the dark as light.
Their pearls of secret society wisdom include...
Pain is inevitable, suffering is optional.
But of course they get in some 'agenda' messages.
Put the politicians on minimum wage and watch how fast things change.
No politician is on an elite salary but this account wants you to think ordinary politicians...in fact ALL politicians....are the enemy and to be battled against. This is not only aimed at distracting you from the people who are really milking the system...the elite bankers/bigpharma/etc....but also to make you attack your own governments. The Illuminati is a shadow government controlling the people via emotive manipulation (film, music, video games, etc) and controlling the actual governments via fear and black mail. They need to bring down the governments in order to take control and they need us to do that job for them, hence this pointing of fingers and the profusion of 'Occupy' this and 'Revolution' that.
If you were to read the above statement on a 'Secret Society' Twitter wall then you would change your opinion of secret societies. You would think you must have been wrong about them all along and start to see them as egalitarian and on your side. Over time and with enough indoctrination, you might even defend secret societies and their members from attack.
'Wow, secret societies really are on my side! They care about us!'
No, they do not care about you. They do, however, know how to fool you.
Every little dose of illuminating wisdom appeals to another chunk of society. But what they say is no reflection of who they are or what their true intentions are. The things this account puts out do not come from the heart but from a bag of 'things they love to hear'.
If at first it feels wrong then trust your instincts. A secret society presenting itself as everyone's best friend is quite obviously a wolf in sheep's clothing.
PLEASE KEEP THIS BLOG ALIVE BY SHOWING ACTIVE SUPPORT.

POST TO TWITTER, FACEBOOK, ETC.

EMAIL A LINK TO YOUR CONTACTS.

LEAVE AN ANONYMOUS COMMENT HERE.

WE DON'T ASK FOR MONEY.....JUST YOUR POSITIVE ACTIONS.

IF SUPPORT IS NOT FORTHCOMING WE SHALL ASSUME OUR EFFORTS ARE WASTED.